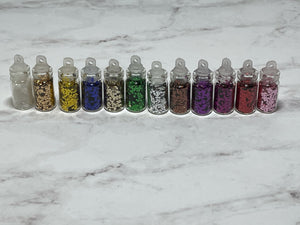 Sequin Nail Art
1. Make sure nails are clean and dry.
2. Apply nail art glue, gel, or within acrylic lay.
3.Use tweezers or a wax pen.
4. Place nail art very gently on the nail and cure.
5. Apply top coat.
Can also be use as an inlay design.